Team 'The Indian Voyage'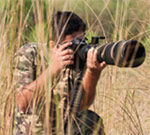 Rohit Manuja
A civil engineer by qualification, Rohit has opted wildlife tourism as a career to stay connected to wildlife - his love of life. In the years of working in wildlife sector, he has been a part of numerous photography tours and expeditions. He stays at Delhi and takes care of marketing.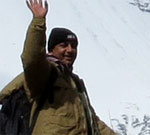 Lalit Bisht
Born and brought up in corbett national park, Lalit is a expert of wildlife. Having deep knowledge of flora and fauna of corbett national park, he is an interesting person to be with while at corbett national park. Lalit is also a keen trekker and keeps on taking new challenges. Lalit heads operations of The Indian voyage at corbett national park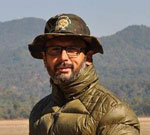 Saurabh Agarwal
A chemical engineer by qualification, saurabh is an admirer of wildlife and mother nature. Saurabh has been visiting national parks of India since he was 2 years old. His love for the wild is what brings him in the field of wildlife tourism. Saurabh expertise in making wonderful itineraries for those willing to visit corbett national park and sits at Delhi.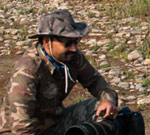 Mukesh Yadav
Mukesh yadav has been a mentor at The Indian Voyage. Over 25 years of experience in wildlife, mukesh carries loads of practical knowledge about wildlife in India. He also has a solid command on photography and has won lot on national awards in wildlife photography. Mukesh has headed lot of wild and adventure expeditions including snow leopard expeditions.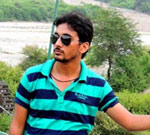 Pardeep Kapoor
Pardeep, having masters in tourism, has loads of experience in wildlife and can go on and on while sharing his experiences of wildlife in national parks. Pardeep has been to almost all the national parks in India numerous times and keeps an in depth knowledge of tourism practices in the national parks. Pardeep in based out of Delhi and provides guidance to the people willing to travel to national parks.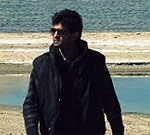 Vivek Bhardwaj
His love for wildlife forced him to quit his white collar job in Delhi tourism and enter into wildlife tourism. His passion for birds and capability of making people fall in love with mother nature is what sets him apart. Vivek is a regular visitor of corbett national park. He sits at Delhi and assists in making itineraries perfect.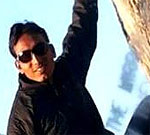 Madan Adhikari
Born and brought up at corbett, madan has fascination for tigers in the wild. Madan sits at corbett and looks at operations and ensures a smooth trip. Madan is helpful by nature and often referred as friend in corbett by most of the guests. &nbsp
Safari specialist
'The Indian Voyage' has a team of shortlisted guides and drivers. These guides and drivers understand the vision of company clearly which is 100% guest satisfaction. They would understand the expectation of the guests and will plan their safari routes accordingly. All the drivers will carry a bird book and binoculars to spot the wildlife even at long distances.
These drivers are equipped with knowledge of habitat, movements and life cycles of mammals and birds at corbett national park.
Also we follow a code of conduct of maintaining rightful and comfortable distance with the animals which enables you to see the animals in their natural habitat exhibiting natural behavior without being interrupted by the presence of vehicles.
(7 reasons why you should opt for 'The Indian Voyage' rather than others)
All the members of 'The Indian Voyage' are equipped with knowledge of national park.
They have been to every part of corbett national park numerous times and will guide you in the right direction.
Team 'The Indian Voyage' is updated with the current information of the national park and so can frame your itinerary based on the updated information
Strong hold at the group level ensures smooth operations
In a position to tackle the problem, if any coming our way
Quality of services (including jeeps, guides, drivers) are best in corbett, which can change the overall experience of the trip
We provide value for money (Paisa wasool trips)